eRacing is a new discipline where cyclists pedal endless miles on a stationary trainer connected to an indoor cycling application, such as Rouvy, that simulates a realistic racing experience. The attacks, counter-attacks, and strategic drama play out in the virtual world on a computer screen. eRaces are becoming a phenomenon of this age because they're accessible for both professionals and amateurs on any performance level.
Rouvy was immediately excited about this new discipline and with the existing Online Races feature, Rouvy was eager to become a platform hosting eRace events.

Do you want to organize an eRace on the Rouvy platform?
Are you excited about the idea of organizing a virtual race with the Rouvy app? But there are a few important things you should know before hosting an eRace. Here are some tips from what we experienced during our first Rouvy eRace.
Cycling Challenge Show
Rouvy's first eRace took place in Colombia under the name of the Cycling Challenge Show. The show was organized by an indoor training center located in Medellin, Colombia led by Juan Esteban Arango Carvajal, Colombian road and track cyclist.
The competition was supported by Rouvy and was held for 3 days from 28th to 30th of June. The competition of 160 men and 60 women in total, provided competitors the opportunity to progress through various rounds from qualification to the finals. Each round had a capacity of 30 spots which meant that each individual race accommodated 30 riders, participating on 30 smart trainers connected to 30 tablets enabled with the Rouvy app. Each competitor could watch his race on his own personal screen in front of him.
Fans were able to really enjoy the race atmosphere thanks to excellent speakers and 2 big screens streaming interim results along with the faces of the competitors.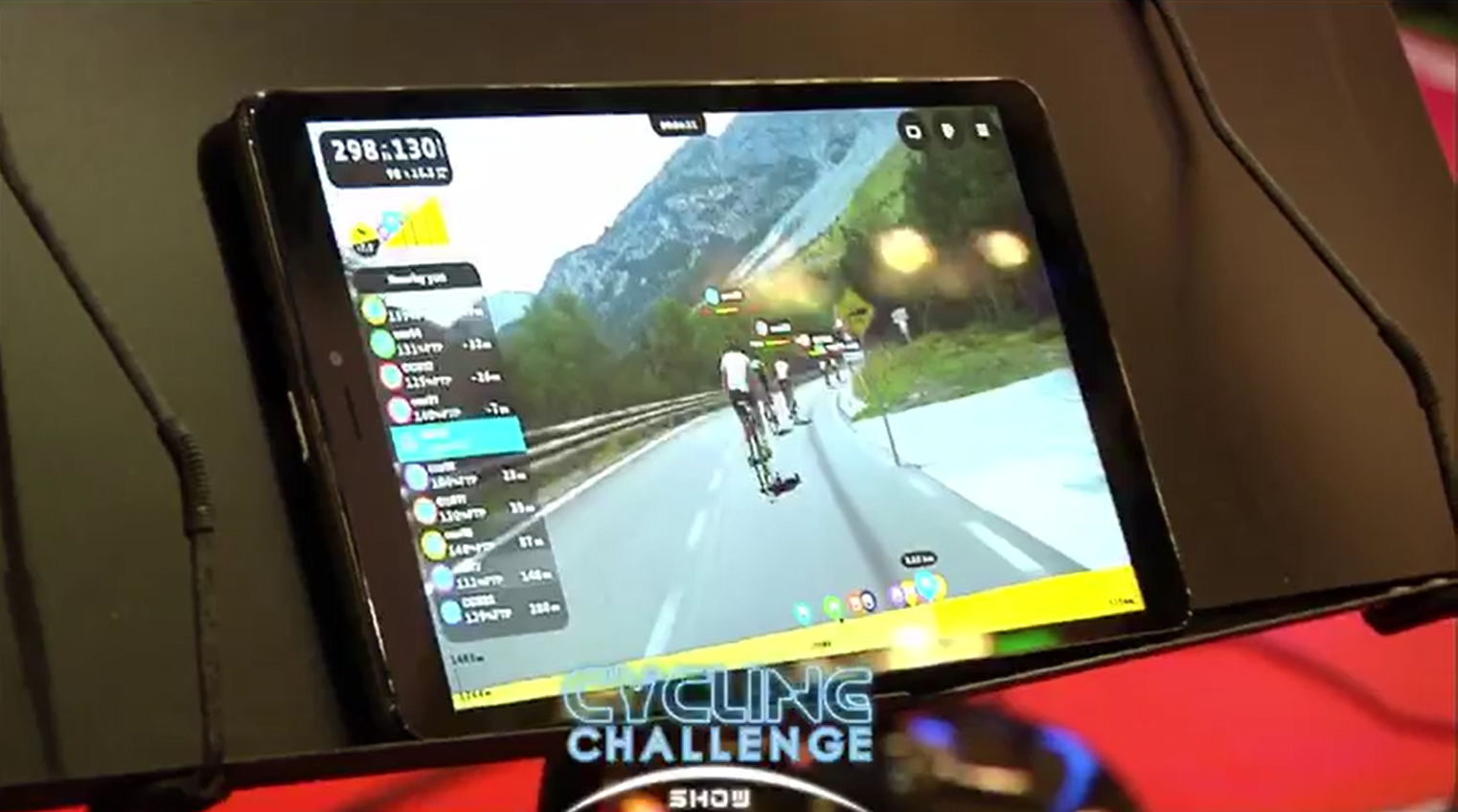 The scheme of competition rounds:
DAY 1
Qualification:
6×30 Men (the capacity of 180 competitors), Top 15 of each round advance to the quarterfinals
6×20 Women (the capacity of 120 competitors), Top 10 of each round advance to the quarterfinals
DAY 2
Quarterfinal:
3×30 Men, Top 10 of each round advance to the semifinals
3×20 Women, Top 5 of each round advances to the semifinals
DAY 3
Semifinal & Final:
1×30 Men, Top 15 of semifinal advance to final. Top 5 competitors of the final are rewarded at the Award Ceremony.
1×15 Women, Top 10 of semifinal advance to final. Top 3 competitors are rewarded at the Award Ceremony.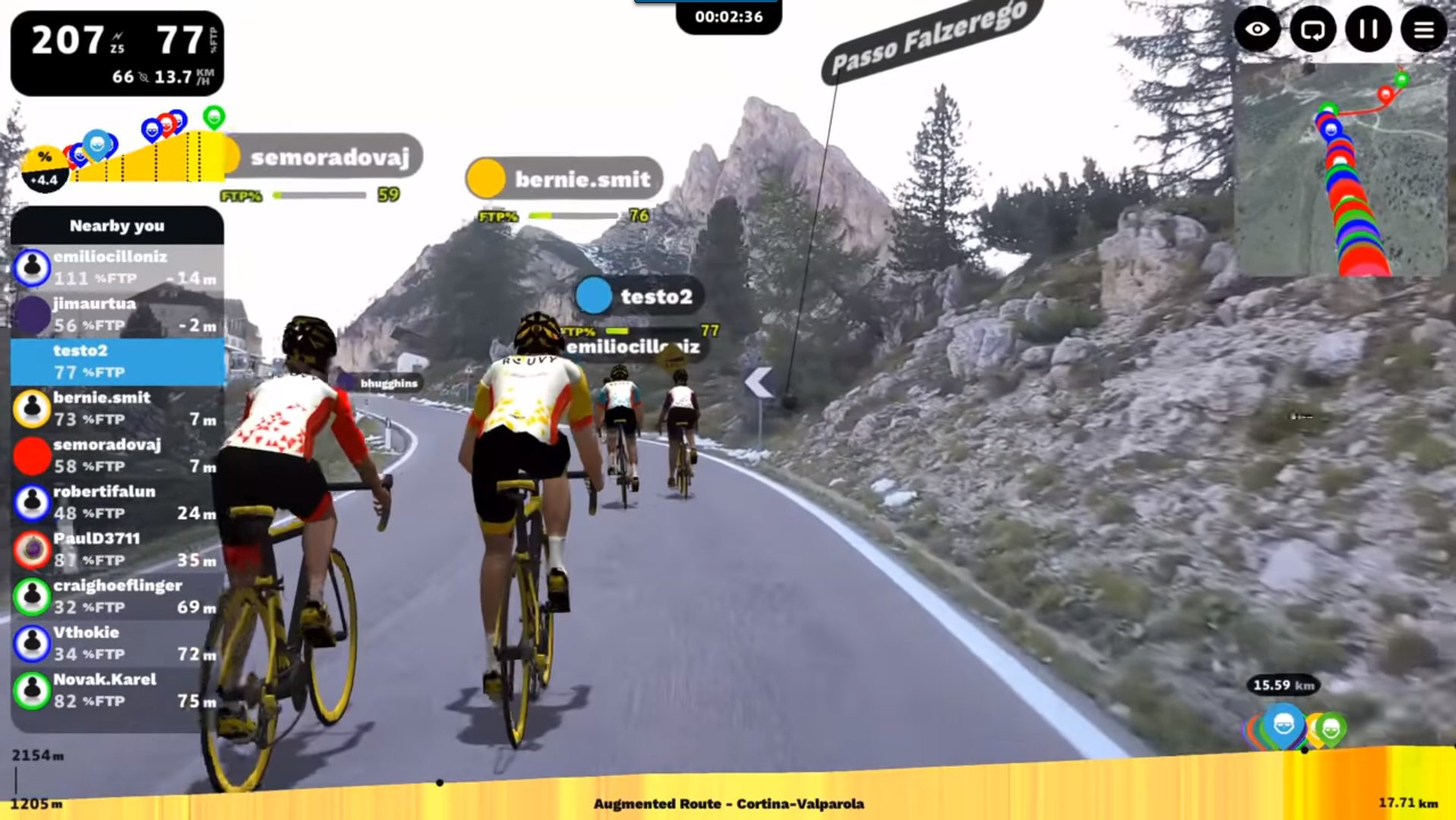 Rouvy Augmented Routes
In preparation for this event, Rouvy specially prepared 3 Augmented Routes (2 x7-8km of flat routes, 3-5km of 3-5% elevation) in length of 10-20min on average, to keep the intensity of the event exciting and captivating. Those routes are available on Rouvy as CCS routes so you can use them for your eRace.
What do you need TO DO in order to make your first eRace successful?
Smart Trainers – Choose what type and the number of reliable smart trainers compatible with Rouvy, you would like to use. See the compatibility list of smart trainers on the Rouvy website. In instances where there are a higher number of trainers in one room, we recommend connecting with Rouvy via Bluetooth.
Devices – it is important to choose devices that will work properly during the whole show. CCS connected each smart trainer individually with an Android tablet with the optimal parameters. (Processor – 8-core 1,6 GHz, RAM-2GB, Android – 5 and more, Architecture – ARM7, ARM8)
Rouvy app – this is the most important part. We provide organizers with a few good tips on how to prepare for a successful eRace.
Internet access – if you download routes, you will need wifi only for live streaming of Augmented Reality such as Riders. Optimal internet ping is up to 50ms.
Set the correct weight of riders – as you keep the same username for each spot, it is very important not to forget to set the correct weight of each competitor before beginning another round.
PROMOTION:
One of the keys to success is the use of effective marketing leading up to your eRace. Promoting before the event is just as important as during and after. Provide us with high-quality pictures where the Rouvy app is visible, and we will help you to promote it via our marketing channels. You can also just tag Rouvy on your post @gorouvy #indoorcyclingreality.
Marketing contact:
Tereza Vlk Hurikova
tereza.hurikova@rouvy.com
Technical support:
support@rouvy.com