In today's blog, we´re bringing you a hot interview with Aleš Razým. Who is he?
We´re very proud to say that he's a member of the Czech National Olympic Team, as well as working on our Rouvy development team!
So Aleš, let´s talk about your beginnings. Where did you grow up?
I grew up in Pilsen; now I reside in Jablonec nad Nisou.
How did you get into XC skiing, your first steps?
My parents are both cross-country skiers, so I started to ski from the time it was possible. 🙂
Do you remember your first race?
No, not really. I remember that Grandpa and Grandma did timekeeping, and I always told them my position in reverse. Once I came and told them I was last (means I won the race).
Have you always wanted to be an XC skier?
For about three years, from age 9-12, I played handball, too. When training for winter, we did a lot of running and cycling (MTB), but my performance was far superior in winter compared to summer. 🙂
Tell us something about the main theme – the Olympic games.  How many times have you been in the Olympic games? Could you tell us your best achievement so far?This is my 3rd time. The goal for PyeongChang was to improve my personal best, which was 44th from the classic sprint in Vancouver. I made 43rd in the classic sprint here and 30th in 15km free. In teams, we were 8th in relay and 9th in the team sprint, both in Sochi. (meanwhile, Aleš finished 7th in Team Sprint with his teammate Martin Jakš)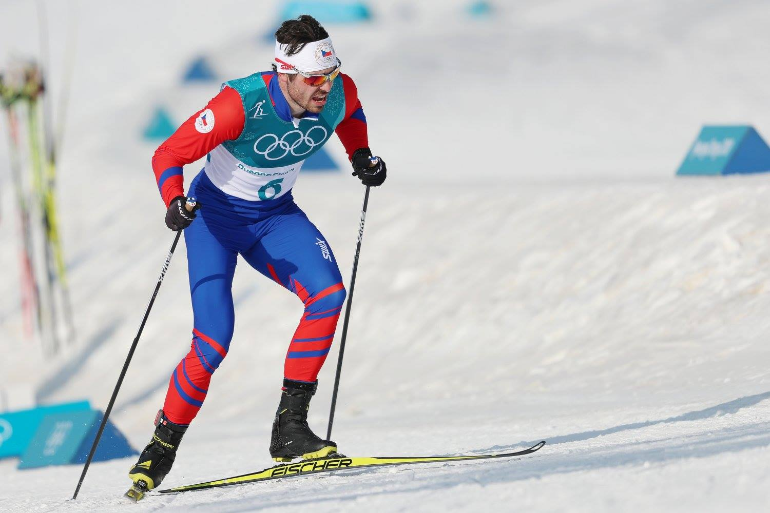 How long have you been preparing for the Olympics? Did you believe you can qualify for Czech National Team?
One can say that my whole life has been preparation for such an event. 🙂 For almost four years, I struggled with injury and the recovery took more time than expected. I can say that since WSC 2015 in Falun, my main goal was to get over being injured and improve my performance to be faster than ever before. The second one hasn't come yet. 😀 Yes, I believed, but the way was not easy…
Do you have any personal goal or wish for the results?
Ha, see above. 🙂
What does the Olympic Village look like?
PyeongChang Village is a newly built housing estate with eight, 15-floor buildings with common underground parking. The apartments are sold already. Gangneung Village has higher houses, but I don't know the details.
What do you do between races – in your leisure time?
Easy training. Once we went to see Gangneung town. We have therapists here, so they also help me to recover and develop. Also, I do some programming, but just for fun.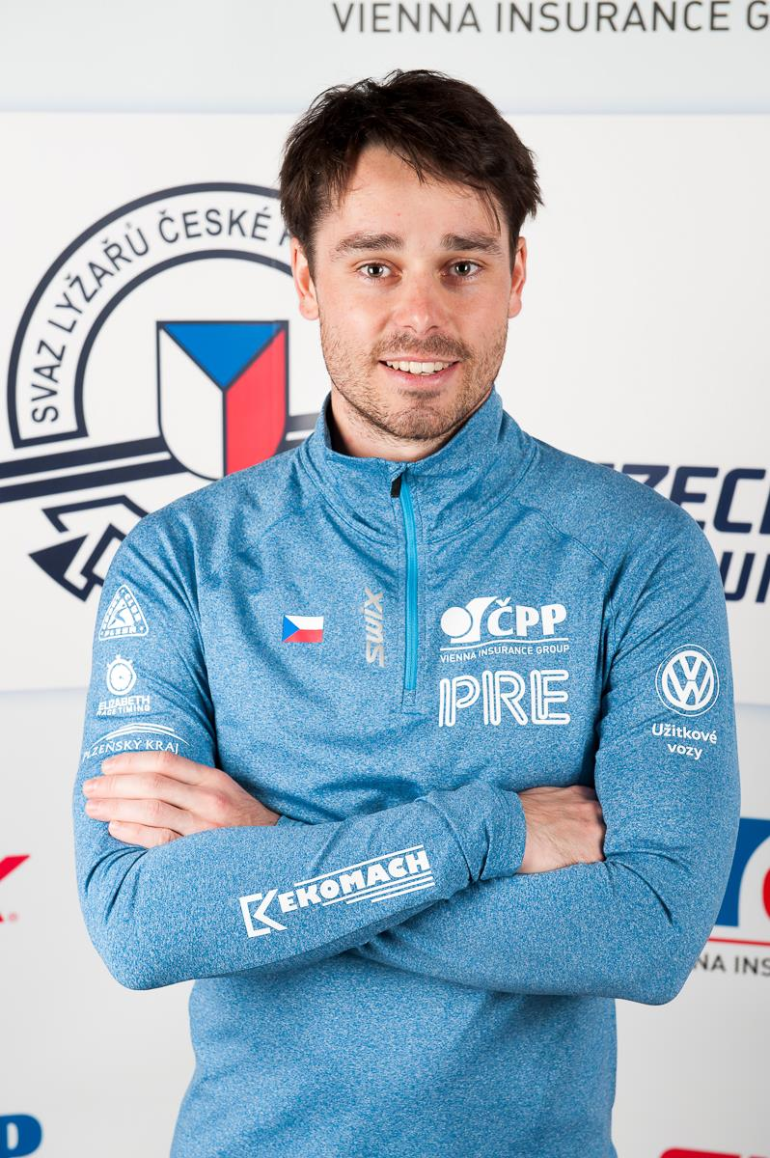 Now let's take a quick glance at your work for  Rouvy. What is your position in the company?
I'm an Android applications developer. Worker bee. (smiling)
How does it happen that a professional athlete becomes a software developer?
I did programming as a hobby after WSC in Falun. I left the army center Dukla Liberec, and had to earn some money for myself and my family. My brother already worked for Rouvy as an Apple developer, so the Rouvy manager probably expected the same brilliant code from me. 🙂
How long have you been working as a developer for Rouvy?
For two years. Now, I'm on a long vacation since September.
How do you handle work, training, and family? Do you have even time to relax?
Badly, no chance…
Do you also train on the bike during summer preparations? If so, how often?
Yes, it was helpful, also, because of injury. I also race in a few competitions, but in general, top-level skiers do not use bikes anymore – except as a vehicle.
Are you a cycling fan or do you train on the bike only as a part of your summer preparation for the winter season?
I do ignore everything, so I don't know who won the last Tour de France. I also don't know who won the Tour de Ski last year… (this season, I still remember Cologna).
Do you think that your knowledge of professional sports can help you in your work?
I think that I can imagine better how the Rouvy application will be used, but cycling is a little bit special to me with the power measurement. We use nothing like that in skiing. You should also know how the user expects the interface to be. It differs from iPhone. Now I'm a little bit crazy – give me an app and I will crash it…or at least find a bug or design antipattern. Guess what? The Olympics application sucks. 😀 Hope we do better.
What do you like most about your work at Rouvy?
I like being on a young and positive team and having the possibility to learn new platforms and to extend knowledge.
Thanks, Aleš, for your time. It has to be quite difficult during the Olympics to find some. We hope you met your goals, and we wish you all the best for the last races!
And for those who read the interviews thanks for the reading and if you have any other questions, don't  hesitate to leave the comment below. Stay tuned for the Spring and Summer, we´ll take a closer look at more Rouvy Team members in the new "Meet the Team" blog posts.
Happy riding!