Tereza Huříková is a former professional cyclist representing the Czech Republic in multiple disciplines throughout her career. She joined the Rouvy marketing team in May and as an accomplished cyclist, we wanted to learn more about Tereza and her cycling career.
Hi Tereza, welcome to Rouvy. Although you're not racing anymore when was your last race? And why did you decide to stop racing?
Hi guys. Thank you.
My last proper race was last April and I had won the last preparation race before the main mountain bike season began. The day after the race I began to feel a lot of pain in my one leg. The pain was so severe that I was only able to walk very slowly. After struggling with this for a month, my doctors found thrombosis in a narrowed artery. After surgery in May, I decided to continue cycling just for fun.
How long was your career and what disciplines did you race in?
Since I was 12, I have been racing mostly on a mountain bike in cross-country Olympics. Then I began competing in road races where I fell in love with the time-trial event. At the end of my career, I turned my focus more to the MTB marathon.
Although it was a long time ago, can you still remember your first race?
Hardly. But my parents still recall my first few races. I was on the start line as soon as I learned to how to balance myself on the bike. But I still didn't understand the concept of start/finish and therefore it wasn't uncommon for me to stop a few meters ahead of the finish line and look around.
But this had to change in order for you to achieve some success, right? What were the most memorable moments in your career?
Definitely. I had to work hard in order to reach my goals. 🙂 I will never forget winning the Junior World Champs in Italy. I received my first title in Verona in 2004 (road time-trial) and my second title in Livigno a year later (MTB XCO). I also achieved victory at the World cup 2008 in Under 23 which was a great moment too (MTB XCO). Some other great races worth mentioning are my 7th place finish at the World Champs in 2012 (MTB XCO), 3rd place at the World Champs as well winning the title at European Champs in 2014 (MTB marathon).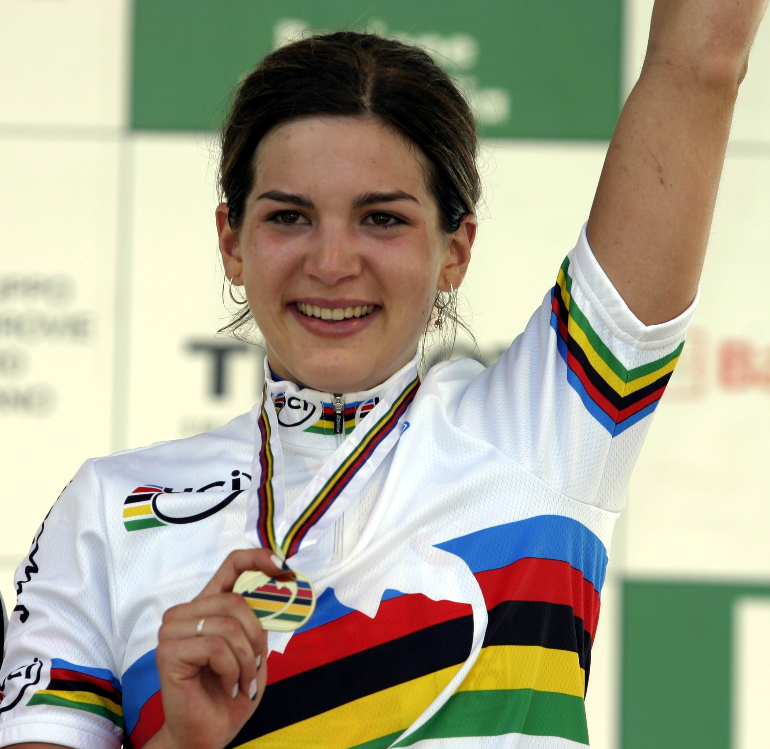 You have been to many places all over the World. Which one was the most beautiful to you?
Unfortunately while racing, you can't enjoy very much sightseeing. However, after the race, there was some time to visit local areas near the race track. Two of my favorites were Rotorua in New Zealand and Cairns in Australia. But I will admit that I fell in love with Livigno in Italy.
You were also at the 2008 Olympics in Beijing as a member of the Czech National Olympic Team. How long have you been preparing for the Olympics? How did you like it?
The Olympic Games are very unordinary races. You have to collect UCI points at international races for 2 full seasons to even have a chance to qualify for an Olympic nomination. It is an exhausting process with very unpredictable results. I very much appreciate that the Olympic Games represent a global celebration of sport. It's a beautiful way to unite the world even in times of war. The goal is to allow athletes from all continents compete for the title as the greatest in the world. My experience in China was profound in many ways including the size of the event, the pressure, and the media focus. Unfortunately, though, I was not able to finish the race due to a crash.
Is there anything that you don't love about cycling?
Now that I am no longer feeling pressured to train and compete, no. I can now ride whenever I want to or I can enjoy different activities other than just cycling. But as a pro rider, I hated the boredom of riding the indoor training during the winter. I always struggled with staying on a trainer for 2 to 3 hours only being accompanied with music. I can't believe that Rouvy didn't come to mind during that time. 😀 Training rides would have been much more fun.
But you know very well your colleagues from your racing past, right?
Correct, I was a classmate of Jiri Samek while studying the Sport high school in Vimperk. We were both bored riding on trainers. He would always play with his cycling computer rather than focus on riding. I simply thought that he was lazy, but that's actually how the idea of Rouvy came to be. Many years ago I have even tested their app and back then it was nothing like today´s Rouvy!
Now I would like to talk about your work for Rouvy. What is your position in the company?
I am a part of the Rouvy marketing team and my main focus is outdoor partnerships and Rouvy videos.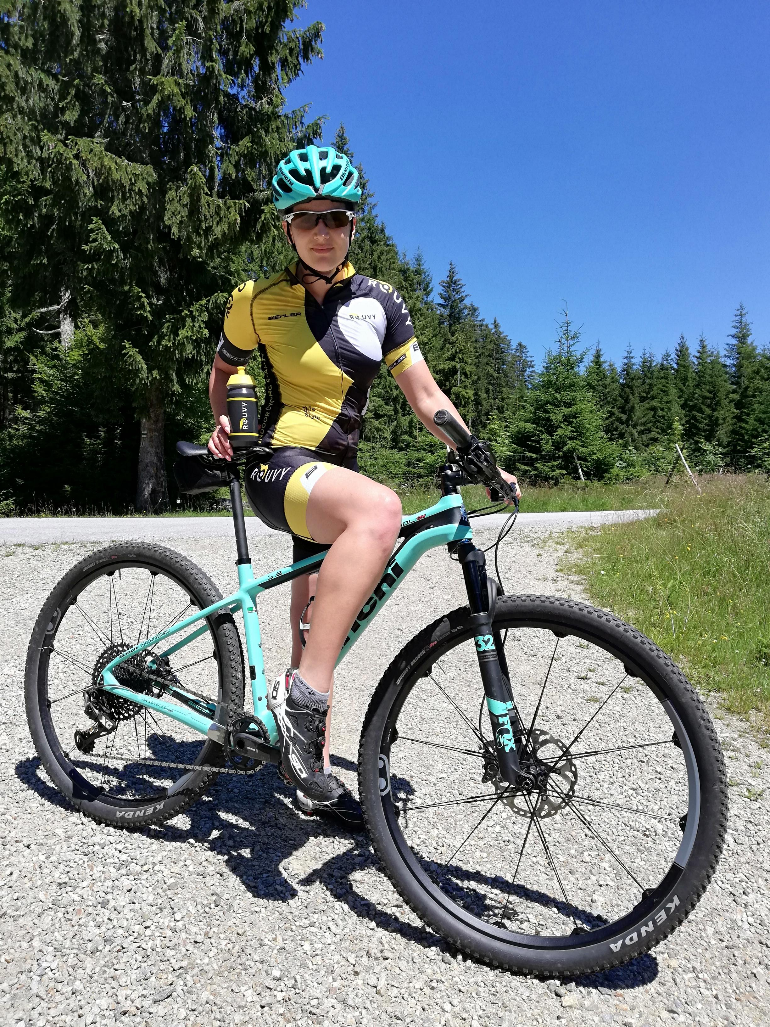 What do you like the most about your work at Rouvy?
I like our team of passionate athletes that like to work hard but also like to enjoy activities together. When we're not testing our app, we are planning group rides, running or working out together. And I am happy to get back into the cycling world just in a different role.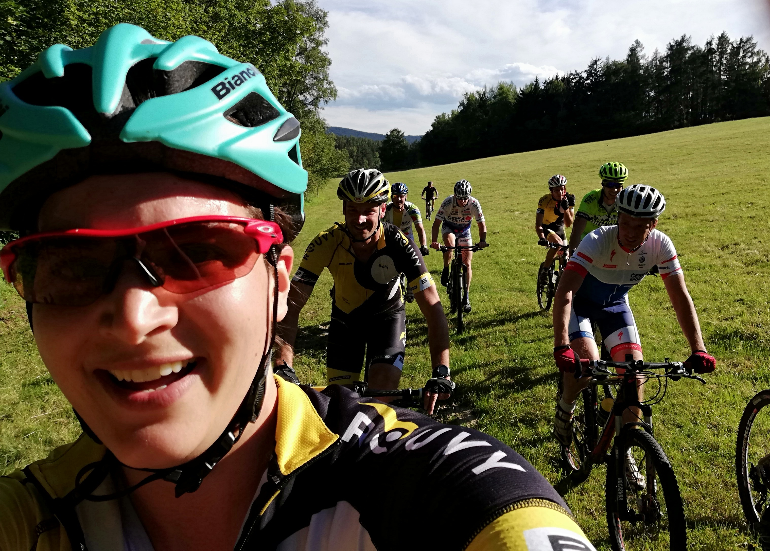 Which routes would you recommend to our riders?
I have spent many training camps in Alcudia in Majorca, so my most favorite route is the Cap Formentor.
Thank you, Tereza.
Do you know that Tereza is already the second Olympian on the Rouvy team? You can read about another one of our colleagues, cross-country skier Ales Razym, in our blog.
Follow Tereza:
Insta – @terehu
FB fan page – @terezahurikovacyclist